We will be following protocols as established by The American Massage Therapy Association.
In order to better practice safe distancing we are limiting the number of clients and Massage Therapists that will be in the space to one client and one Massage Therapist at a time. This will also enable us to keep the massage room door open for better circulation. Unfortunately, this will also limit us, we will only be able to see one client at a time.
We have one hour between clients which will allow us enough time to disinfect the massage table, room and any public devices that have potentially been used.
You may choose not to use the face cradle. We will be using replaceable face cradle sleeves but will no longer be using the fuzzy face cradle covers. This will allow us to disinfect the face cradle between people.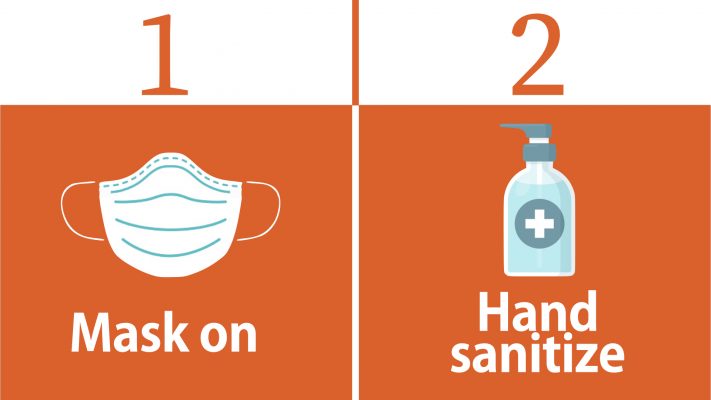 The Massage Therapist will be wearing a face mask throughout the session. While the client is face up the Massage Therapist will be wearing a face shield as well as a mask. We require that anyone entering our space wear a face mask. During the session we ask that the client wear a face mask while face up.
We're doing our part and we ask that you do yours too. Please wear a mask upon entering Relax. We'll give you a squirt of hand disinfectant when you come in. We ask that payment be made by charge card.
As this is an evolving situation we will be changing protocols as we see fit. Our goal is to keep our clients and our staff healthy.