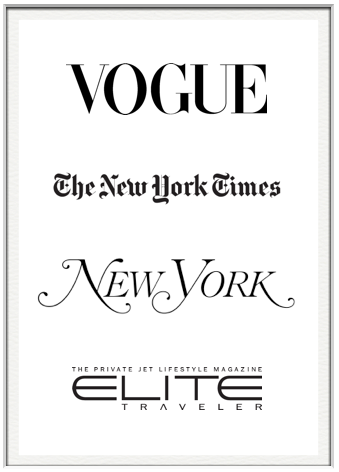 VOGUE
I called Rick Sharpell, the masterly masseur at Relax Spa in the West Village. Sharpell is known for his unique blend of swedish trigger-point and myofascial release, and within minutes, he had my muscles melting like butter, my aches a distant memory, and my mind at ease. I coasted home in a utopian fog, utterly rested and relaxed – just what the robo-doctor ordered.

The New York Times
At Massage Office, Business Is a Chart of Wall Street Nerves
Relax.
In all of the English language, are there any two syllables more patronizing? Is any one word, when uttered, more likely to induce precisely the opposite of its meaning?
Everyone wants to relax , but no one wants to be told to, unless it's by someone they have paid for that express purpose — someone, for example, like Rick Sharpell, who owns relax, a storefront on Greenwich Street where he has been offering massages for the past 11 years.
Call his business a spa, or, worse still, a massage parlor, and Mr. Sharpell, 48, will wince. "I call it a massage office," he said, hinting perhaps at why he does brisk traffic among financial types, often drawing the kind of men who might shy away from waffle weave bathrobes and the gentle chants of Enya. In the reception area of relax, there are no mini-Zen gardens or terry cloth spa slippers, just some Ansel Adams inspired photography and a water cooler. The massage in which it specializes, too, is a high-powered form of deep-tissue therapy.
"The businessmen I see tend more to medical massage," Mr. Sharpell explained on Sunday afternoon between appointments. "I see a lot of squash players with one-sided body injuries."
Earnings reports, unemployment figures and the contentious debate over government bailouts all offer insights into the depth of our current economic crisis, but virtually anywhere you look — why not a Greenwich Village massage office called relax? — yields clues, potentially just as useful, to the emotional and financial outlook of the city.
Like the market itself, Mr. Sharpell said, the business has suddenly become extremely volatile. Selling stress release, one might expect to see bookings at a record high, if massage operated in a perfect world of supply and demand. Or he could be experiencing a major drop-off in Wall Streeters, who, one-sided body injuries or not, might count massage as one of the first luxury line items to go, along with extravagant time shares and weekly floral arrangements, when one's portfolio has sunk by 30 percent.
In fact, Mr. Sharpell and the massage therapists who work for him are seeing both. "I would say I've lost 50 percent of my Wall Street clientele," said Christine Hagin, who started working at relax in 2002. She wasn't feeling the hit, however — for every financier who has dropped out, she said, another one has signed up.
So far, the financial turmoil has been a zero-sum game for Mr. Sharpell's bottom line. But the inefficiency of a suddenly unpredictable schedule is taking a toll. "Usually, if I had a blank schedule two months ahead, I could do a fair job predicting how it was going to fill up: with whom, which days, which therapists," he said. "Now I really don't know. It's all up in the air."
The schedule is still filling up, but at the last minute. "I get a lot of people calling and saying, 'Can you fit me in in an hour?'" he said. Normally, if the answer were no, clients would say they'd call ahead next time. Now people are pleading for special dispensations, to be squeezed in whatever the cost. "When they call, there's an urgency," he said. "But they don't want to plan ahead — it's like they're waiting for some piece of information that's going to tell them something."
"I seem to be getting a lot of calls at 4, 4:30," he added. "Like something must happen on Wall Street around then?" (At relax, they are blissfully unaware of the closing bell a few miles south.)
On Sunday, Dale McCormick, a 49-year-old stockbroker who lives in the West Village, left a 90-minute massage at relax looking as if he had just woken from a nap. He has not increased his regular massage quota of one a month, but he is thinking about the standing appointment differently. "Before it was a luxury," he said. "Now you can look as it as 'I have to have it.'"
It's as if the value of a $95-an-hour massage ($115 for Mr. Sharpell's more experienced hands) changes depending on where we are on the arc of stress. When money is flowing, relax is a triumphant indulgence; when money is tight, so are the upper-shoulder muscles, and relax becomes a necessity. Finally, when things are dire, no matter how nagging that back pain, relax reverts to luxury.
Before Bear Stearns collapsed this spring, a 50-something single woman who worked at the troubled firm entered relax worried about her future. Like everyone else, Ms. Bear Stearns told him, she lived hand to mouth — what would she do without a paycheck? Before she left, she scheduled an appointment for two weeks on. By then, her firm was history, and, sure enough, when Mr. Sharpell checked the book, the appointment was, as he put it, "whited out."
One thing Mr. Sharpell never says to clients: relax (unless it's followed by a direct object, like your shoulders or your neck). But he does try to take them outside their anxiety, if only for a brief respite.
"The first thing I tell them," he said, "is that for the next hour they don't have to worry about anything — they're not responsible for anything. All they need to do is just chill out."
Whether it's true or not, they seem to like hearing it.
– Susan Dominus

New York Magazine (#1)
Frozen shoulders, Torn hamstrings, Sciatica. The diagnoses that make many a weekend warrior weep are precisely what Sharpell likes to see on his table. His technique, originally based on Swedish and Shiatsu massage, has evolved to become deep-tissue-oriented and orthopedically geared. Clients speak of Sharpell's ability to pinpoint a tear an MRI barely registers – and his knowledge of the tiniest of muscles and their attachments. "The muscle is transmitting information, and I'm getting the info from the sensitivity I've developed in my hands," he says. "It's not spiritual. It's functional." His therapy has kept Patrick McEnroe and Michael Kors coming back for years, and since Calvin Klein execs asked him to set up a table at a show in the early nineties, word in the fashion world has spread.
"Beauty & Fitness – The Gurus"
– Sarah Bernard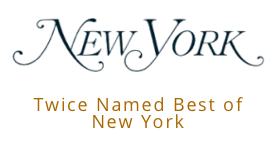 Elite Traveler
Global Black Book
Anyone can rub your back to make it feel good, but Rick Sharpell, owner of relax, will practically create a new one, erasing all knots, tension and other by-products of modern life, particularly the lower back pain experienced by frequent travelers. It's the reason sports stars, dancers and other generally stressed New Yorkers such as designer Michael Kors make a beeline to his salon in Greenwich Village.

HuffPost Travel
…my standout place is in New York.
Rick at Relax spa in the West Village has been given the best in the city vote multiple times in the Best of New York issue of the Magazine. It is clear why, Rick and the other technicians work in a very deep and customized way, and for a body used to long haul flights as well as carrying a 30 pound toddler, his treatments get me right back on track.
– Ondine Cohane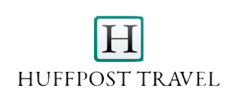 Well+GoodNYC
Relax has a dream team of therapists. But what to call the place? Anything but a spa.
"I'm still baffled by what to call us," laughs Rick Sharpell, the massage therapist who opened relax, around the corner from his West Village apartment, 11 years ago. It is decidedly, and refreshingly, not a spa: No fluffy robes, no cucumber-infused water, no Buddha statues. Instead, Rick and the eight carefully vetted therapists he's assembled focus on providing healing, life-changing bodywork.
"All of us want to make a difference in someone's musculature. And it takes more than slathering on oil and wiping it off to do so," explains Rick. By the way, he uses no-nonsense Biotone oils, gels, and lotions, though he does have essential oils if requested. The "massage office," the moniker he's most comfortable with, has a small waiting room with a water cooler, and two pleasant, but unremarkable treatment rooms. Through the years, he's resisted spa-inspired innovations. "People used to call asking for hot stone massage several times a week," he remembers, "But it felt like a gimmick-y fad to me and I resisted."
Relax's nine therapists act as massage mechanics, that is they work on fine-tuning specific problem areas. Tight hamstrings from running? Shoulder pain from hunching at your computer? No problem. "Of course, we also do general relaxation massage," says Rick. "But we tend to see a lot of weekend warriors. During marathon season we had a dozen runners coming in for bodywork tune-ups."
How to choose a therapist? Rick acts as matchmaker. "I return all the calls for appointments, so I talk to new clients, ask about their issues and what kind of massage they like, and then I pair them with the right therapist," he explains.
It's also the quintessential small-town business, accepting personal checks (Rick's only been burned once in 11 years) and it doesn't require a credit card number to secure an appointment.
Relax, 716 Greenwich St. (at Charles St.), 212-206-9714, www.rickrelax.com.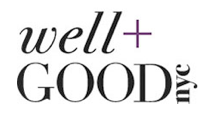 New York Magazine (#2)
Deep Tissue Massage

A session at relax is not a fluffy day spa treatment. Therapists here, especially owner Rick Sharpell, work deep, canvassing the muscle groups for tightness, following them to the end, then homing in on the stress points. Tight hamstrings, usually mean tight lower back: a tight lower back often means tight neck.
"Our bodies are rows of dominos," Sharpell says. "You knock one down and it takes a whole bunch of rows with it." The amount of pressure he'll use depends on how tight your muscles are (and how much pain you can tolerate). Don't be surprised if you're a little sore then next day – the temporary discomfort is worth it.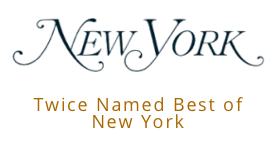 Yelp
"I've gotten many massages over the past 25 years from many different therapists, and Rick gives one of – if not the – best deep tissue massages.  (He's also the only therapist i ever let work on my low back where i had back surgery.)"